I recently won some Merle Norman cosmetics in a twitter giveaway by Real Beauty. I was really excited to win and of course to try Merle Norman goodies! I have heard good things about their skincare and makeup products but never got a chance to try any of those. I received a few makeup items from Merle Norman's summer 2011 color collection and being a lipstick junkie, Creamy Lipcolor in Sun Kissed was the first thing I started playing around with 🙂
As per Merle Norman creamy lipcolor is "Rich, luxurious color for lips. Moisturizing full-coverage color goes on smoothly and wears for hours with a soft, creamy feel."
I would describe Sun Kissed as a soft coral pink (although it looks more of a nude pink in the pictures). It's not a full-coverage color but you can get a nearly opaque finish in a couple of coats. Sun kissed is an easy-to-wear shade that you can apply straight from the tube without a liner for quick, summertime look. That said, I did not find the color very flattering on my lips but looks pretty when I top it off with a peachy-pink lipgloss.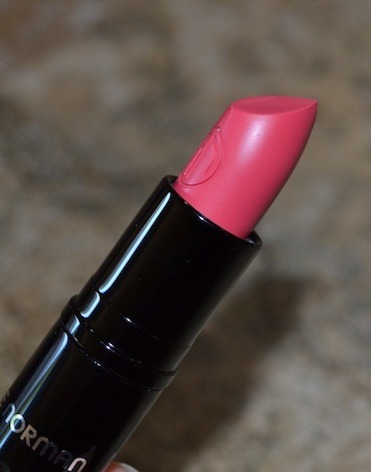 As the name suggests, this lipstick is indeed smooth and creamy with a moisture-rich formula that keeps lips hydrated. I don't need a lip balm underneath this lippie but like to add a lipgloss for an extra dose of moisture. Another good thing about this lipstick is that there is no scent or flavor. However, I am disappointed in the wearing time as this lipcolor lasts only about 1-2 hours on me and doesn't hold up well through eating or drinking.
Although I really liked the feel and texture of this lipstick, I would probably not purchase other shades of Merle Norman creamy lipcolors  mainly because of the poor lasting power which is a definite letdown. Nevertheless, I am happy to get my hands on makeup from this elite brand and will post a review of one of their eyeshadow trios next!
Merle Norman creamy lipcolors are available at Merle Norman Studios and retail for $15. The shade Sunkissed was a summer 2011 limited edition product so I am not sure if it's still available.
You can find a retailer near you at merlenorman.com .