Press sample Even though I LOVE summer, my least favorite thing about the warmer months is having to shave every day. And I am sure I am not the only one who feels that way…right? For anyone like me who just hates shaving (actually who doesn't?) or doesn't have the time for it, going hair-free permanently without the hassle of using razors or waxing is like the most annoying summer-beauty-problem-solved!
I've even given serious consideration to laser hair removal, but it's not really a budget-friendly option so when the new Veet Infini'Silk IPL Hair Removal System landed on my desk, I was more than happy to give it a test drive! And I am pleased to report that it really works!
First, let me tell you a little bit about the device…
Veet Infini'Silk is an FDA-approved at-home IPL hair removal device that uses Intense Pulsed Light technology to permanently reduce hair from different parts of the body including arms, underarms, bikini line, legs, back and chest (it's not safe to use it on your face). The Infini'Silk device delivers short bursts of light directly into hair follicles to stop new hair growth at the root for permanent hair reduction.
Veet Infini'Silk is constructed with advanced built-in safety features, including a skin color sensor which ensures a pulse will be emitted only onto suitable skin tones. It is suitable for both men and women but the device should not be used on naturally darker skin tones or skin that is deeply tanned.
It also has a recessed lamp surface with a built-in skin surface contact sensor, which ensures the light pulse will only be emitted when the treatment surface is in full contact with the skin, so you don't need any protective goggles for your eyes. Be sure to read the complete user manual that lists all the safety features and instructions before using Veet Infini'Silk.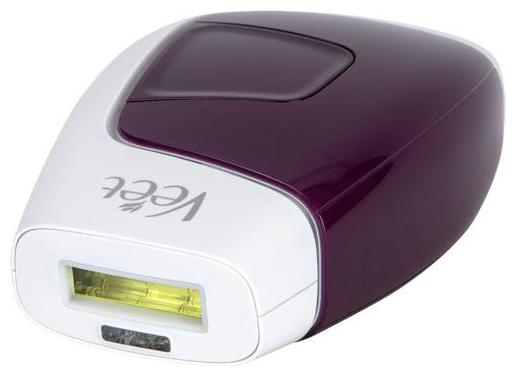 How to use Veet Infini'Silk
Before using Infini'Silk, first thing you have to do is shave the treatment area (waxing is not a recommended pre-treatment). When you turn on the device, start by setting it to the lowest energy level (1). The rectangular area of the lamp must touch the skin as you slowly glide the device across your skin (cannot be used on eyebrows) It's very easy to use and takes me only about 15 minutes (once a week) to complete my legs, arms and underarms.
I started with level 1 and didn't feel any kind of discomfort or heat. Honestly, I went all the way up to level 5 right after week 1 and didn't feel anything. It was in no way painful or uncomfortable and doesn't hurt at all! However, it might be a bit different for you so gradually work your way up to the higher setting that you feel comfortable using.
Does Veet Infini'Silk really work?
Yes. It does. After using it once a week for more than three consecutive months (that's about 12-14 weeks), there has been a massive hair reduction on my legs and arms (and that says a lot because my legs have always been so hairy!) I have seen significant results in reduced hair growth in my underarm area too but the progress has been very slow there. So, I will continue using the Veet Infini'Silk to get rid of those pesky underarm hair.
UPDATE (November 2015) – All the hair growth reduction I noticed turned out to be a temporary result of the treatment. My hair growth on legs and arms is back to normal and now I have to shave regularly twice a week as I did before using Veet Infini'Silk so this device has not been useful.
Veet Infini'Silk IPL Hair Removal System retails for $299 (but is currently on sale for only $119, that's 60% off!) Available for purchase at Veet.us, Amazon.com and Walmart