Cerave Skin Renewing Vitamin C Serum is a new face serum that contains 10% L-ascorbic acid (the purest form of Vitamin C) along with ceramides and hydrating hyaluronic acid.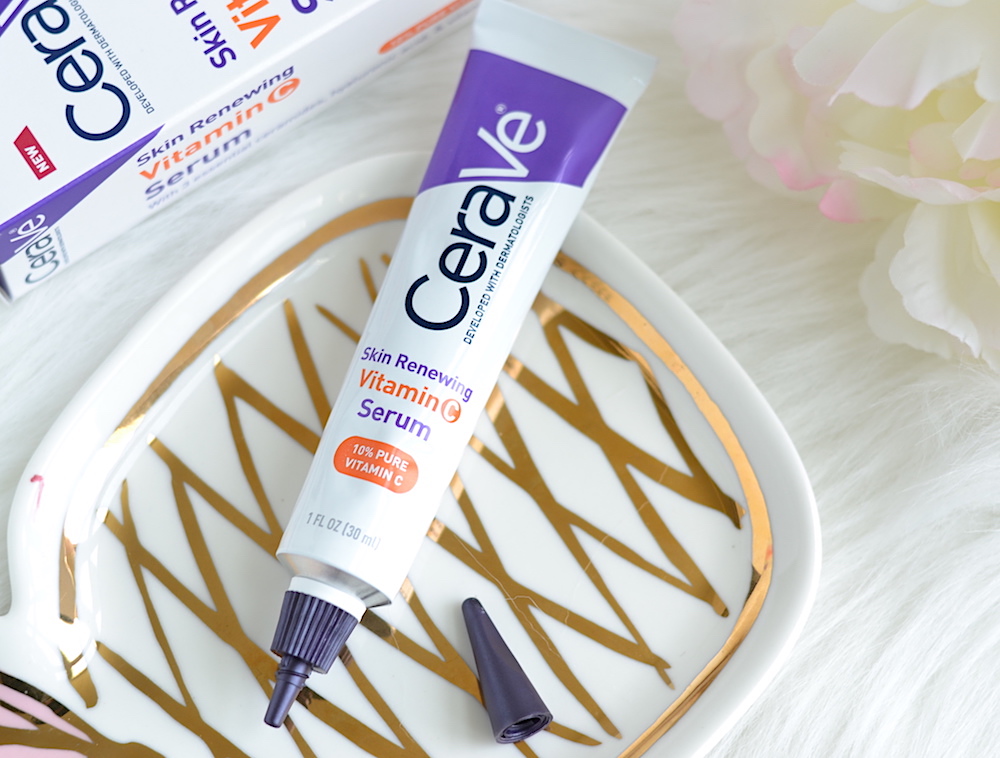 CeraVe is a brand that usually gets it right when it comes to providing good skincare for a good price. So, as soon as I spotted this new vitamin C serum at my local Target, I couldn't resist snagging it up!
Cerave Vitamin C Serum features 10% pure vitamin C (L-ascorbic acid) to help visibly brighten the complexion and improve uneven skin tone. Along with vitamin C, the formula includes three essential ceramides, moisturizing hyaluronic acid and soothing vitamin B5 to improve skin texture, restore skin's protective barrier and enhance hydration for soft, radiant, healthy-looking skin.
Designed to be suitable for all skin types (including sensitive), this vitamin C serum is fragrance-free, allergy-tested, paraben-free and non-comedogenic (won't clog pores)
So now let's get down to the nitty-gritty and find out if the new CeraVe Vitamin C Serum is a hit or miss!
The first positive is the packaging: this serum comes in an opaque squeeze tube that protects its star ingredient from exposure to light and air (vitamin C can lose its potency in the presence of both).
The texture is another winner: it's a very lightweight silky serum that spreads easily and absorbs super quickly. It goes on really smooth, doesn't leave a tacky or sticky residue and layers weightlessly under moisturizer or other skin care products. The formula is slightly moisturizing and completely fragrance-free making it suitable for every skin type.
Of course, the main selling point here is the 10% Vitamin C (ascorbic acid). Vitamin C is available in a variety of forms, but none are known to absorb as effectively as L-ascorbic acid, the purest form of Vitamin C.
In case you are not familiar with it, Vitamin C is a potent antioxidant known for its ability to help diminish dark spots and discolorations, brighten dull skin tone and reduce the appearance of fine lines & wrinkles. Vitamin C also helps to defend skin against free radical damage caused by environmental factors that can lead to premature signs of aging.
Additionally, this serum has an impressive mix of other good-for-your-skin ingredients like hydrating hyaluronic acid, panthenol and skin-replenishing ceramides. So, ingredient-wise there's plenty of good stuff in this serum to brighten and improve uneven skin tone while smoothing skin texture. Here's a swatch on my hand: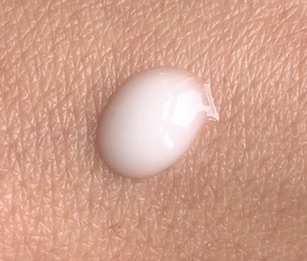 But sadly, there's one downside. This serum contains more denatured alcohol than the ceramides in the formula. It is the 6th ingredient in the list so the amount of alcohol is probably on the moderate side. Thankfully, there's no alcohol scent at all!
Alcohol denat. can trigger skin irritation or dryness and tends to be potentially problematic for skin with long-term use. CeraVe is well-known for their gentle and sensitive skin friendly products. So, this is a bit disappointing and I am not the only one complaining!
In fact, I saw a lot of comments here on CeraVe's website pointing out the same thing. And here's their response:
This product contains a low level of alcohol in the formulation to promote the stability of Vitamin C. Additionally, it helps to provide a lightweight feel and quick absorption, making it layerable under a moisturizer. This formulation is suitable for all skin types and provides up to 24 hour hydration.
Honestly, I don't mind a low concentration of alcohol in my makeup products (especially the ones I don't use frequently) but when it comes to skincare products like this vitamin C serum that I will be applying daily, I am not willing to take the risk…especially because my skin is already on the dry side and a little sensitive too!
I really wish CeraVe had taken a different approach and not included skin-drying alcohol while formulating this otherwise wonderful vitamin C serum. In fact, I would have loved to add it to the list of Best Drugstore Vitamin C Serums if it wasn't for the alcohol!
Bottom Line
Formulated with 10% pure Vitamin C plus hydrating hyaluronic acid and ceramides, CeraVe Skin Renewing Vitamin C Serum ticks all the right boxes in terms of texture, formula, packaging and affordable price point.
The only drawback is the inclusion of denatured alcohol which can irritate and cause other problems for skin with long-term use. If you're willing to overlook the inclusion of alcohol, this skin-brightening serum is worth trying especially considering its under $20 price tag!
Available at Target, Walmart and Amazon.com for $19.97