Burt's Bees has recently introduced a new line of all-natural bath & body products called güd. As with all Burt's Bees products, güd products are free of parabens, phthalates and petrochemicals and are never tested on animals. Available in three delightful scents, the line includes body lotion, body butter, body wash, shampoo, conditioner, hand cream, hand wash and body mist. The packaging is also super cute with pretty floral designs on the bottles (the flowers are actually made from little bits of fruits, origami, and pink and purple snowflakes)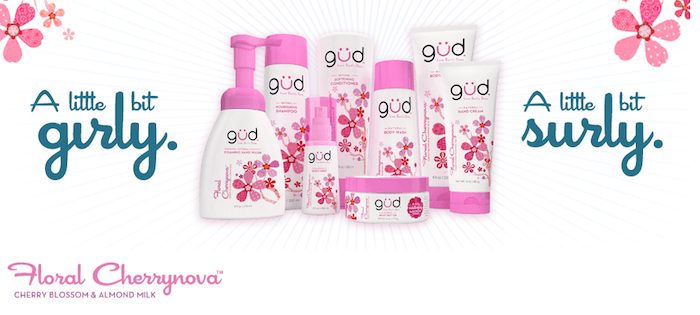 Amazing fragrances meet guilt-free formulas and packaging for an all-around good vibe! As if you need another reason to love güd, these all-natural goodies also come with a wallet-friendly price tag starting at just $5! Make sure to check out their website for more details at gudhappens.com
I spotted güd products yesterday at my local Target and picked up the Floral Cherrynova Natural Body Wash (review coming soon!)
I am feeling good about this new range from Burt's Bees! How about you? Will you be buying?