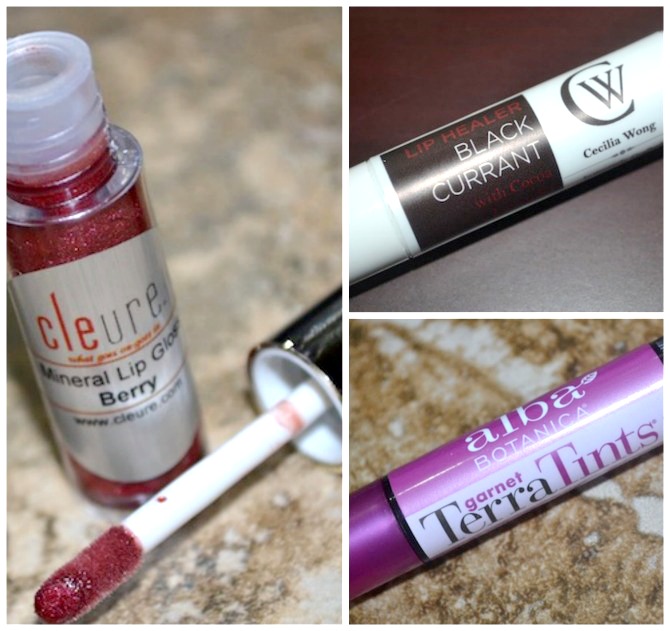 Cecilia Wong Skincare Black Currant Lip Healer – This all natural ultra-hydrating lip balm is a lush blend of 10 pure, good-for-you ingredients: mango seed butter, blackcurrant seed oil, and botanical extracts nutritionally rich in antioxidants, vitamin C, and essential fatty acids. Available in three blends (Ylang Ylang & Tangerine, Lemongrass & Sage and Lavender & Cocoa), the balm retails online at CeciliaWongSkincare.com for $7.50.
Cleure Mineral Lip Gloss – A unique natural blend of 100% pure shea butter, minerals and Vitamin B5, this lip gloss is not just highly pigmented but also delivers long-lasting moisturization. It's not sticky at all but lasts fairly well. The formula is also fragrance free and paraben-free. Available at Cleure.com

Alba Botanica Mineral Terra Tints SPF 15 – Zinc oxide provides chemical free sun protection while a range of nourishing botanicals and natural plant oils hydrate and protect lips. I love to keep this tinted lip balm in my purse for dry moments and instant color! No: Artificial Colors, Parabens or Phthalates. You can pick it up for just $3.99 at Whole Foods.