Spending more time at home is the perfect excuse to practice self-care and give your skin some extra TLC, because so many of us have more than a few stress acne at the moment!
In times of uncertainty like these, beauty self-care can be majorly comforting and a great way to add moments of relaxation to your routine…like indulging in a face mask. And it's even better if you can make DIY face masks at home!
There's something so satisfying about whipping up your own DIY face masks at home! It feels good to create a custom beauty recipe and DIY your way to glowing skin! The best part? They are all-natural, freshly made and packed with a bunch of beauty benefits to pamper your skin. Not to mention, they're so much cheaper than store-bought options!
Whether you're struggling with blemishes, dull skin or dryness, there's a homemade face mask for all your skincare woes. If you've always wanted to craft your own beauty remedies, but never had the time for, now's the perfect chance! Your skin will thank you.
Ahead, you'll find 5 moisturizing DIY face masks that you can make at home easily with ingredients already in your kitchen!
1. Avocado and Honey Moisturizing Mask
This moisturizing mask is perfect to revitalize dull, dry skin and give it an instant glow! Avocados are loaded with omega fatty acids, antioxidants and vitamins while honey is hydrating and soothing with proven antibacterial properties. Yogurt contains lactic acid which acts as a gentle exfoliant, giving skin that fresh-faced glow without any irritation.
Ingredients:
1/2 Avocado
2 tsp organic, raw honey (preferably Manuka honey)
2 tsp plain yogurt (full-fat yoghurt for extra dry skin)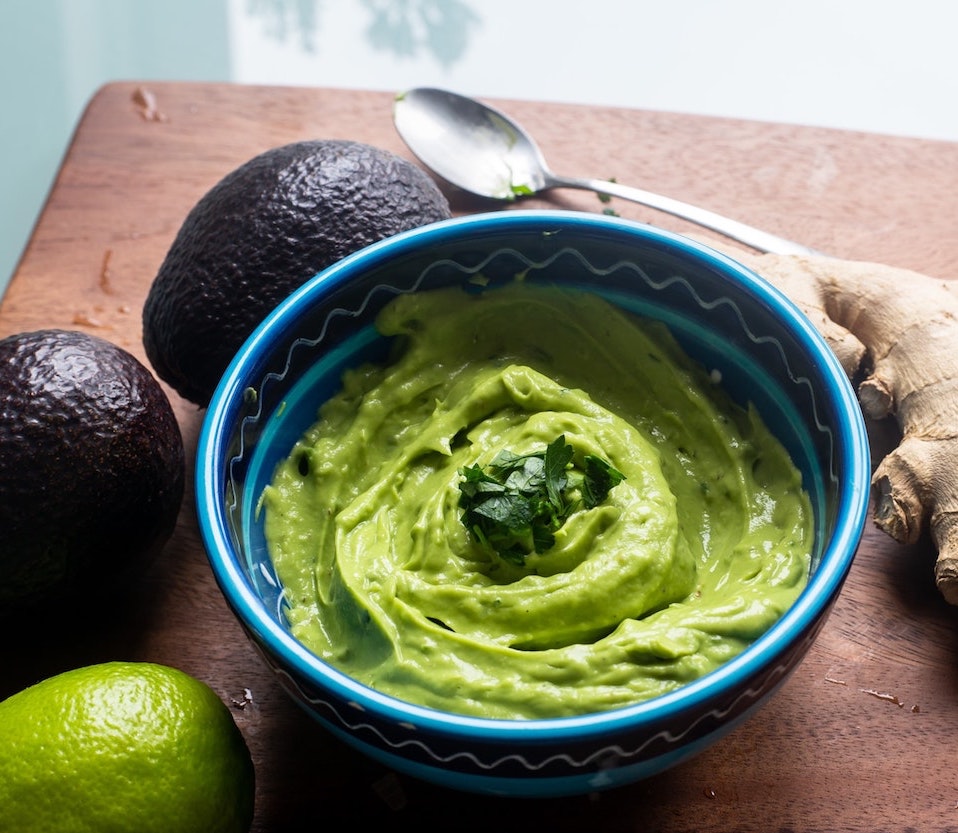 Directions: It's best to use a ripe, fresh, organic avocado and mash it up into a creamy pulp. Now add honey and yogurt, mix it all together until smooth and apply mask liberally to a clean face (and neck if you want). Leave it on for 20 minutes and then rinse it off with water.
PS: I love using pure Manuka honey for best results. It's more expensive than regular honey but totally worth it and is also great for acne! Feel free to sub in high-quality raw, unprocessed honey if you don't want to spend on Manuka.
2. Turmeric Facial For Glowing Skin
Also known as the golden spice, Turmeric is a potent anti-inflammatory and antioxidant with amazing healing properties to reduce inflammation and ward off acne-causing bacteria. The chickpea flour not only prevents turmeric from staining the skin but also works as a gentle exfoliator and reduces oiliness.
Milk contains lactic acid, which gently sloughs away dead skin build-up and softens skin. It's a gentle yet mighty mask to rejuvenate your complexion! To maximize this mask's moisturizing and soothing benefits, you can also add a teaspoon of Manuka honey (which is especially good for acne!)
This Ayurvedic turmeric face mask has been used for centuries in India, especially for brides to brighten their skin before their wedding, leaving it radiant and glowing!
Ingredients:
1 spoonful chickpea flour
1/2 teaspoon pure turmeric (preferably organic)
2 teaspoons milk
A few drops of Manuka honey (optional)
Directions: Mix chickpea flour with turmeric and add just enough raw milk to make a paste. Apply a thin layer on your face. Leave on for 10-15 minutes before washing it off with lukewarm water.
If the turmeric leaves a slight yellowish tint on your skin, simply wipe it off with a milk-soaked cotton ball or toner (alcohol-free). It's much more likely for turmeric to stain your nails rather than your skin. To avoid that, wear disposable gloves when applying the mask. Also, you might want to wear an old t-shirt as turmeric can temporarily stain clothing. It's best to apply a turmeric mask at night before bed. Your night cream will help to lift off any remaining pigment.
3. Calming Cucumber Yoghurt Facial
This cooling mask is your shortcut to dewy, refreshed and calm skin. Cucumbers are naturally soothing and anti-inflammatory with high levels of caffeic acid to reduce irritation and puffiness. The lactic acid in yoghurt exfoliates gently and improves skin tone & texture while honey nourishes.Yogurt is also rich in probiotics and anti-bacterial zinc, so it helps soothe and reduce blemishes.
Ingredients:
1/2 cucumber, pureed in a food processor
2 tbsp Plain Yoghurt
2 tsp raw organic honey (preferably Manuka honey)
Directions: Combine and mix all the ingredients in a small bowl. Apply the mask to clean face and let it do its magic for 15-20 minutes. Rinse it off with lukewarm water. Refrigerate the pureed mixture for a few minutes before application for an extra cooling and indulgent treat.
4. Milk and Honey Hydrating Mask
Milk works beautifully to moisturize and rejuvenate dull, dry skin – thanks to gently exfoliating lactic acid in dairy. Paired with skin-soothing aloe and honey that boosts skin's hydration and dew factor, this mask will give you a fresh and glowing complexion in no time!
Ingredients:
1 tbsp milk
1 tbsp raw organic honey
1 tsp aloe vera gel
2 drops essential oil of your choice
Directions: Combine ingredients in a small bowl and stir to mix. Apply the mask on cleansed face and let it sit for 20 minutes. Rinse off the residue with warm water.
5. Revitalizing Yoghurt Mask For Stressed Skin
Olive oil is naturally packed with essential fatty acids, anti-aging antioxidants and hydrating squalene, making it superb for dull, dry and stressed skin. It also helps heal skin damaged from sun exposure. Combined with nutrient-rich yoghurt and skin-brightening and healing turmeric, this concotion will instantly bring back radiance to a dull and dehydrated complexion.
Ingredients:
2 tbsp Greek Yogurt (or plain full-fat yogurt)
1/2 teaspoon organic turmeric
2 teaspoon extra-virgin olive oil
Directions: Slather on the mixture, then kick back for 10-15 minutes before washing it off with lukewarm water.
Quick tip: You can also use a damp washcloth to remove the face masks. Just make sure the washcloth isn't too rough and wipe gently (don't rub) off the mask, especially if you have sensitive skin. Also, always apply a hydrating moisturizer or face oil after washing off your face mask to maximize the skincare benefits.
Which of these DIY face masks will you be trying first? Do you have a favorite homemade beauty recipe you swear by?