The weather is cooling down across the country, leaves have changed color, and cold autumn air is blowing. While many of us get excited to eat fall foods like turkey, mashed potatoes, pumpkin pie and apple cider, some of these dishes can not only fill our bellies, but also give us glowing skin during the harsh temperatures.
The not-so-basic benefits of pumpkin
When you think of autumn, you think of pumpkins. It's inevitable. Pumpkins come in all shapes and sizes and can transform any space, indoor or outdoor, to give you the perfect fall aesthetic.
Although pumpkins are seasonal, we think you should be getting the benefits from them year round!
Pumpkins are a superfood, packed with benefits for your body, skin, and overall health.
Pumpkins are rich in vitamins and minerals that improve your skin, improve eye health, promote weight loss, boost your immunity, and plenty more amazing benefits from this festive food.
Here's an easy DIY pumpkin enzyme mask recipe that leaves your skin super soft and smooth with a healthy glow. Such a fun way to get in the fall mood by putting beneficial fall foods on your face!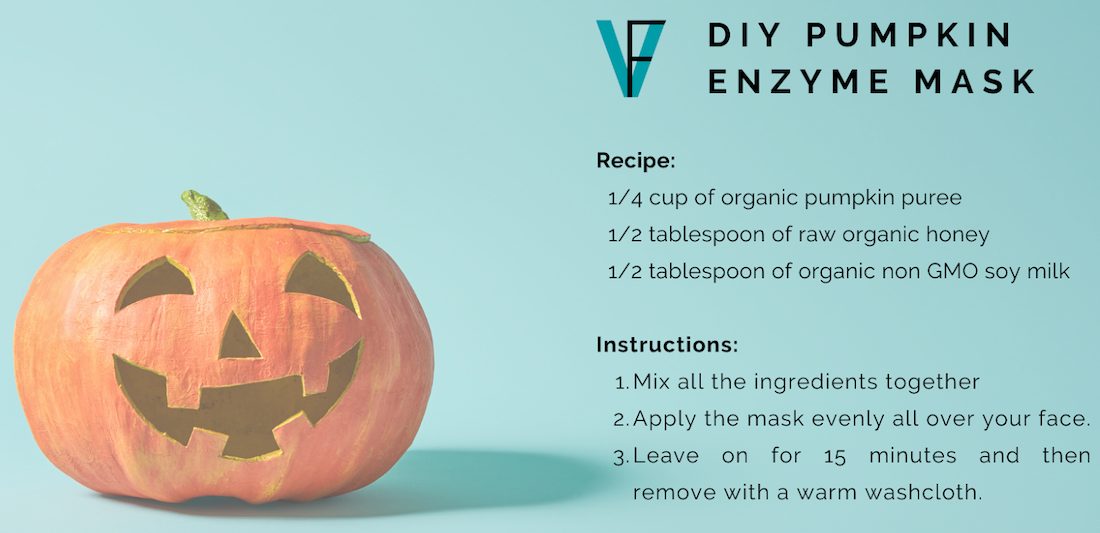 Even pumpkin spice has health benefits–if you cut the sugar, of course. Pumpkin spice contains spices such as ginger, which contains iron, potassium, and zinc. Nutmeg is another ingredient, which is packed with vitamin B and minerals. Cinnamon is also loaded with antioxidants. So to the pumpkin spice haters, it can benefit your health!
By: FACTORFIVE Scientists