You have all heard about olive oil and its moisturizing properties for skincare. Olive oil is widely used in popular moisturizers nowadays due to its high content of linoleic acid – a fatty acid naturally produced by your skin to keep it hydrated. However, body's natural linoleic acid production decreases as we get older so oils that have a high percentage of these natural moisturizing agents can replace it – from the outside in.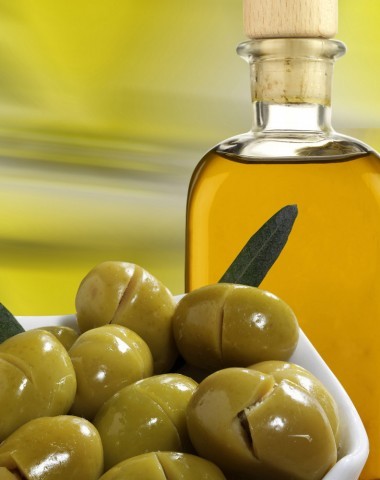 One such equally good and cheaper oil is safflower oil – it can be a great moisturizer if you need help with the very dry skin of your legs and feet especially in winters. This common kitchen oil is not only good for your heart but is also very skin-enriching owing to its high linoleic acid content. This oil is odorless and colorless so you won't smell funny or anything. It is safe and gentle enough for sensitive skin – even for massaging into the skin of newborn babies. It's better to smooth it on soon after shower just like any body lotion but if you are not so sure about using it in daytime, just apply it before bedtime. It takes a little while to soak in – you can wear PJ's and socks soon after to protect sheets from soiling. In case you are not comfortable with the idea of using this cooking oil as such on your body, look for it in the ingredients list in moisturizers or lip balms.
Gentle Eye Makeup Remover – Castor oil is actually a nifty way to remove eye makeup. The following combo of castor, canola and olive oils easily takes off even the smokiest eye makeup.
Ingredients:
1 tablespoon canola oil
1 tablespoon castor oil
1 tablespoon light olive oil
Directions: Mix the three oils together and pour into a clean container. To use: Pour a small amount of the mixture onto a clean cotton pad and gently wipe over upper and lower lashes and lids.
And here's a recipe for my favorite moisturizing Face & Body scrub that acts as an effective exfoliator and gives your skin an instant lift!
What You Need :
1/2 cup of finely ground sugar
2 Tbsp. of olive oil
1/2 Ripe Avocado
Few drops of any essential oil like jasmine or rose (if you want a light scent)
Directions : Simply mix all the ingredients in a small glass mixing bowl, and blend well. Get your skin slightly wet and massage the scrub into your skin for a little while and then rinse. The sugar sloughs off all the dead skin cells and you get amazing soft skin from the olive oil. You can even use it to exfoliate and soften your lips. And btw don't worry about olive oil clogging your facial pores……it won't. Place leftover scrub in an airtight container and store in the fridge for later use.
Enjoy!