It's October and that means the countdown to halloween has begun. Nothing is more fun than dressing up on Halloween! Have you thought about your costume and makeup look for this year's fright night or still looking for ideas?
I'll be the first to admit that Halloween makeup tutorials have always intimidated me, mostly because the idea of having to create "art" on myself sounded impossible! I watch in awe at how those talented YouTubers create intricate and beautiful looks, using their own face as the canvas.
Related: 25 Spooky & Simple Halloween Nail Art Ideas
Needless to say, those complicated makeup looks are not my cup of tea! So, if you are like me and just want to attempt a fairly easy Halloween look, you've come to the right place.
Today I've put together some of my favorite Halloween makeup tutorials for a little inspiration if you haven't yet decided what your Halloween makeup look and costume will be this year. Even if you don't have a full-on costume, you'll be able to pull off some of these makeup looks at home.
And the best part is that they are easy enough for anyone to try (with a little patience, of course) and can be done with a few makeup staples that you probably already have in your beauty bag. So, without further ado, here are 10 easy halloween makeup looks that are totally doable!
Sultry Spiderweb makeup tutorial
Harley Quinn DIY costume and makeup tutorial
Mad Max's Imperator Furiosa look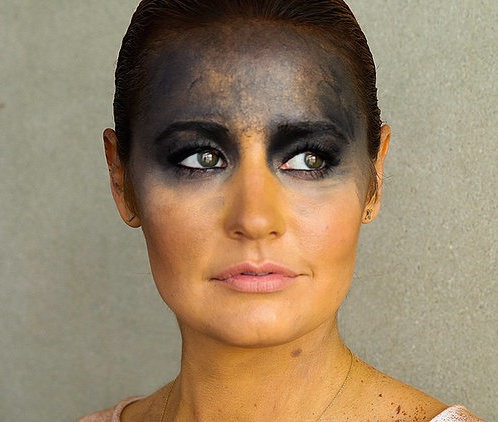 Cruella Deville makeup tutorial
Which of these Halloween looks will you be trying?
Need a little more Halloween inspiration? Check out these 25 Spooky & Simple Halloween Nail Art Ideas