Affiliate links Revlon PhotoReady Candid Anti-Pollution Foundation is a new skincare inspired foundation with a buildable coverage and natural finish formula that's infused with antioxidants, anti-pollution, and anti-blue light ingredients.
Available in 31 shades, Revlon PhotoReady Candid Anti-Pollution Foundation promises a creamy smooth texture that goes on like a moisturizer and provides medium buildable coverage with a weightless feel. It's oil-free and does not contain any parabens, phthalates, synthetic dyes or fragrances.
Being a dry skin gal, I have always gravitated towards hydrating foundations with a natural satin finish and now that winter is almost here, my skin will crave even more moisture. That's why I was lured into buying this new foundation as it claims to keep skin feeling moisturized all day. Makeup made to brave the cold weather? Yes, please!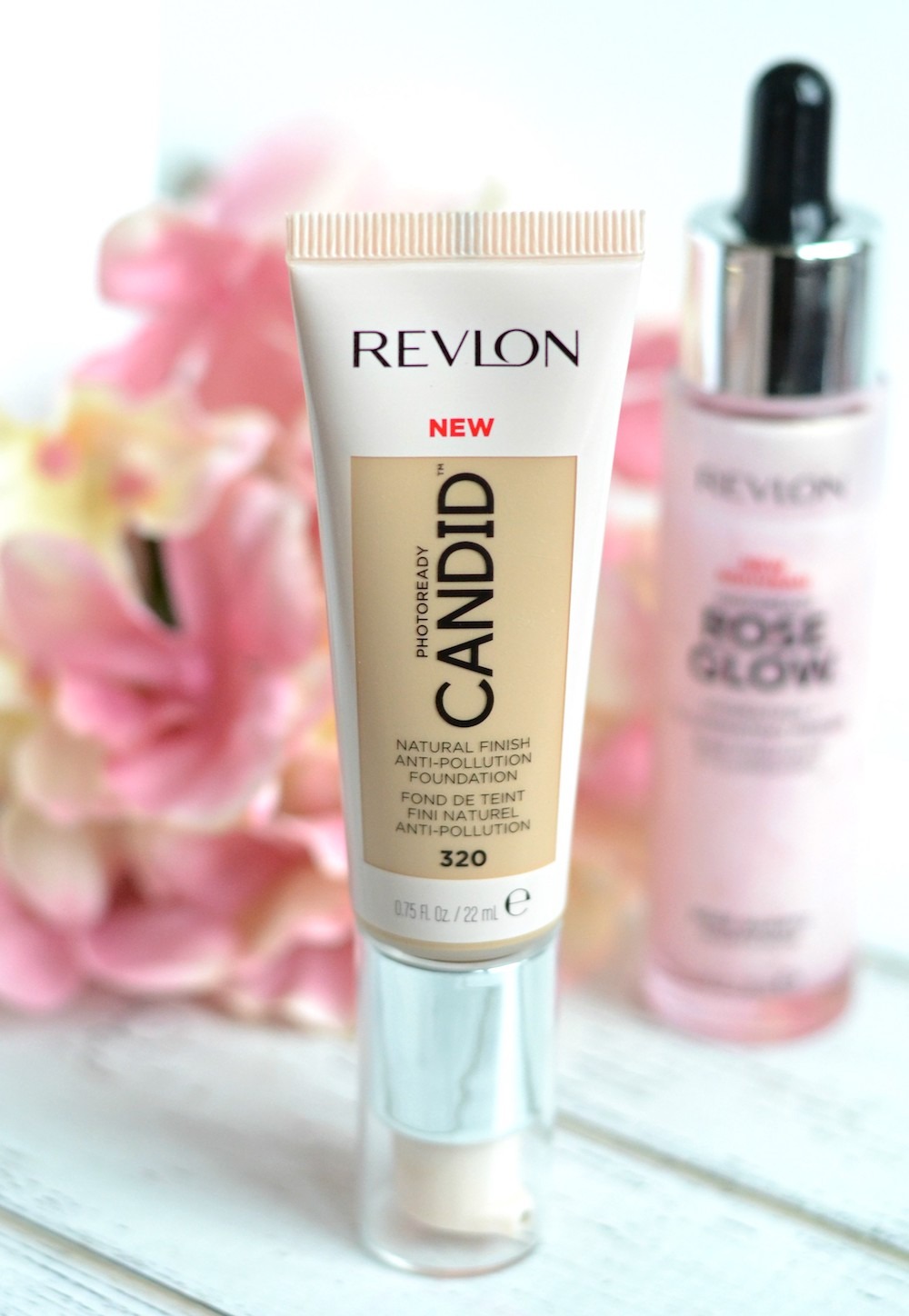 And because there was a Buy 1, get 1 at 50% off at Ulta, I also picked up the new Revlon PhotoReady Rose Glow Hydrating + Illuminating Primer. It's so hard to resist new drugstore makeup!!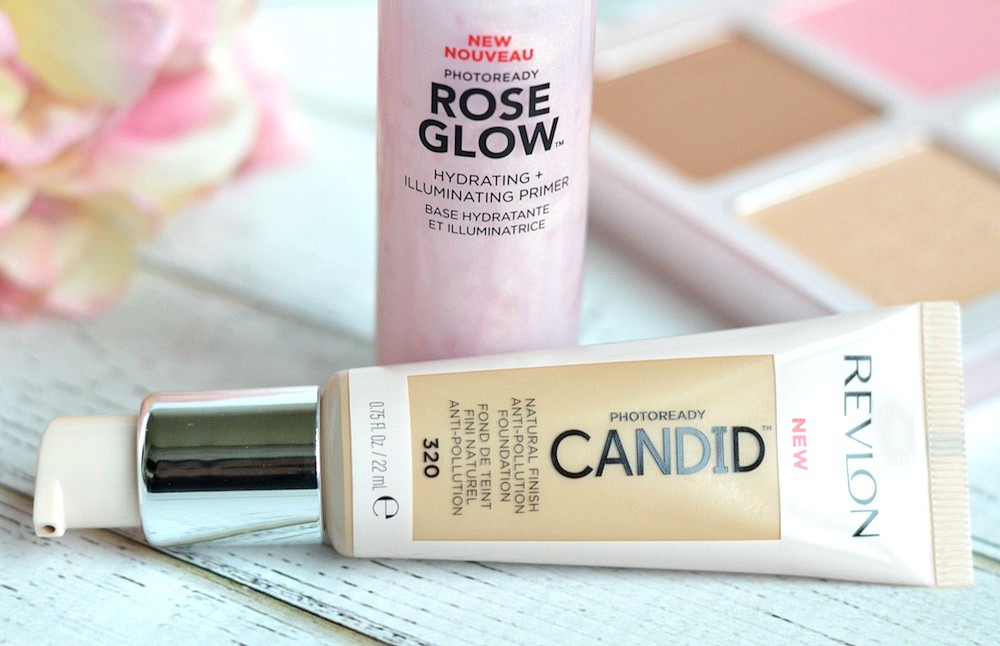 First things first: I like the packaging of Revlon PhotoReady Candid Anti-Pollution Foundation. It comes in a plastic squeeze tube with a pump dispenser that makes the product easy-to-use (no mess!) The shade I tried is 320 Tawny.
The texture is lightweight and slightly creamy but I don't agree that it 'goes on like a moisturizer' (as Revlon claims in the description). I was actually expecting a bit more creaminess in the formula because it's meant to be moisturizing.
That said, this foundation is quite nice and blends easily providing good medium coverage that's buildable. It sets to a natural-looking satin finish (not dewy, but not too matte)
Just a couple of pumps is enough for the entire face, but it also layers well if you want more coverage. I recommend applying with a brush instead of your fingers for best results. I like how this foundation covers any redness, blemishes and imperfections, evening out my skin tone beautifully. Just what I want from an everyday foundation! Another plus: it wears well without creasing or fading.
On my dry skin, I didn't find this foundation formula hydrating but it doesn't cling to the drier areas on my face and gives me an evenly smooth finish (when applied over a hydrating primer).
What about the anti-pollution claims that give this product its name? Well, this foundation does contain a few antioxidants but it can't be compared to a good serum or moisturizer that provides a whole lot of skincare benefits. Still, I guess it's nice to have some good-for-your-skin ingredients in your makeup! Overall, Revlon PhotoReady Candid Anti-Pollution Foundation gets a thumbs up from my side.
Revlon PhotoReady Rose Glow Hydrating + Illuminating Primer
The new Revlon PhotoReady Rose Glow Hydrating + Illuminating Primer is a water based primer infused with hydrating oil beads, luminous quartz, and skin conditioning extracts. It's designed to moisturize and prep skin for easy foundation application while adding a beautiful pearlescent glow.
I really like this primer! The shade is called Rose Quartz.
True to its name, the Revlon Rose Glow Hydrating + Illuminating Primer leaves my skin looking dewy and hydrated without a heavy feel. I just smooth a few drops all over my face before applying foundation, especially focusing on my cheeks where I usually get dry flaky patches. It dries down pretty quickly without leaving any stickiness.
This primer really helps any foundation glide on smoothly and gives me a soft dewy finish…no unwanted shimmer. And it has has NO silicones or dimethicone if that's something you like to avoid.
Even long-wearing matte foundations do not cling to the dry areas on my cheeks and around my nose, when I prep my skin with this primer. No more flaky foundation! It doesn't do much to blur my noticeably large pores though.
Even if you don't have dry skin like me, this pearlescent primer is perfect (to add a touch of radiance) for cold winter months when you are struggling with seasonal dryness or a dull complexion! I am definitely adding this one to my list of the best drugstore hydrating primers for dry skin.
So, what do you think of the new Revlon PhotoReady Candid Anti-Pollution Foundation and Rose Glow Primer?
Shop this post…