This post is sponsored by Olay.
No matter your age, a moisturizer is one of the most important steps in any skincare routine. Whether your skin is dry, oily or somewhere in between, a facial moisturizer is a daily must for a hydrated, happy complexion.
Everyone needs to moisturize, regardless of their skin type. When you wash your face, the cleansing ingredients remove some of the good skin oils that keep skin naturally hydrated. Not only does a moisturizer help replenish your skin with essential hydration but also prevents dryness caused by the environment. In short, hydrated skin is healthy skin!
As we spring forward into warmer weather, you might be wondering what to do about keeping your skin supple and hydrated yet matte (if you have oily skin!)
Even though there are endless number of options to choose from, sometimes it can be tricky to find the right moisturizer for your skin type and lifestyle.
That's where Olay Regenerist moisturizers in the red jar come in! Whether you want an ultra-light moisturizer with a matte finish, or need a more nourishing and richer hydrator, Olay has the right moisturizer for you.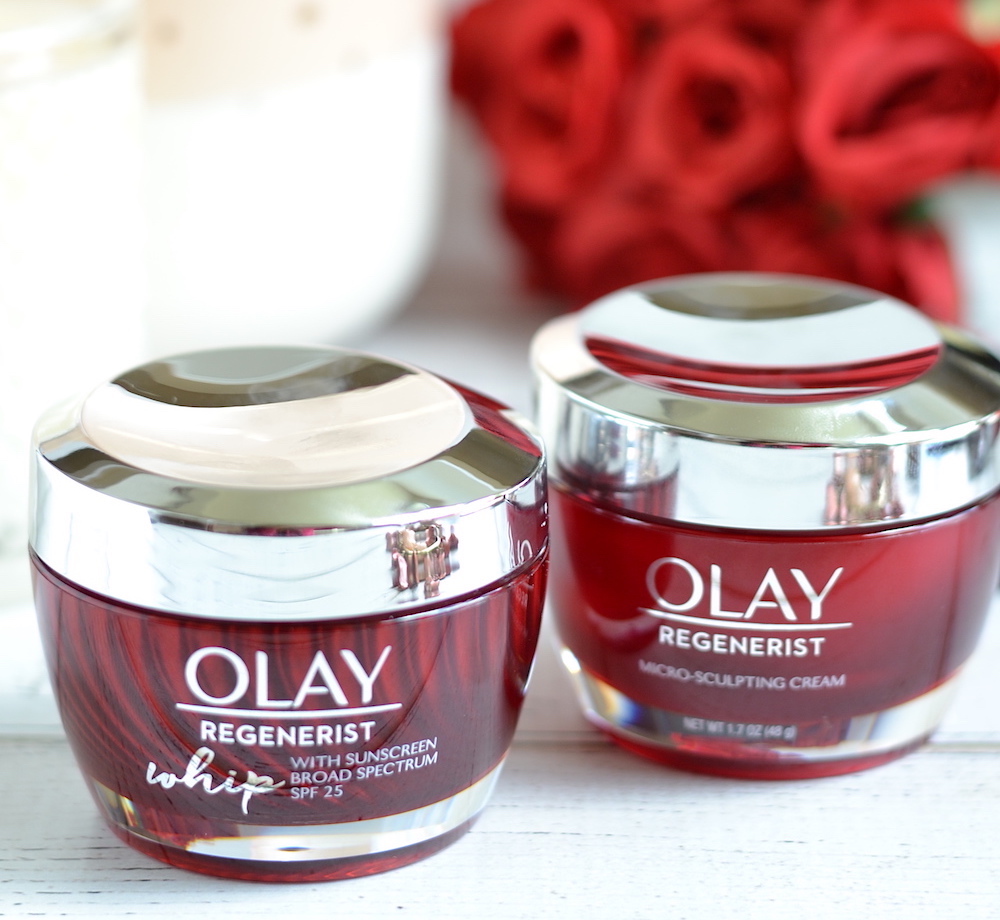 Both the Olay Regenerist moisturizers in the red jar – Micro-Sculpting Cream and Regenerist Whip – tackle most of the common complexion concerns, including fine lines, dryness, uneven skin tone and large pores. They pack a powerful anti-aging punch because each of them is supercharged with skin-smoothing ingredients like:
• Niacinamide (Vitamin B3) – This is such an amazing multi-tasker because it regenerates surface cells, strengthens skin's natural moisture barrier and brightens a dull complexion. In fact, each red jar of Regenerist contains as much B3 as 2,500 cups of kale!
• Amino–Peptide Complex II – Helps improve skin's elasticity, smoothness and firmness.
So, how do you choose which of these Olay Regenerist moisturizers is right for your skin type and needs?
To find the right moisturizer for your skincare routine, the first step is to determine your skin type and level of hydration you need. Use this quiz to guide you!
When I took this quiz, all my responses led me to choose the Micro-Sculpting Cream but I didn't find that surprising at all! I have dry skin that needs a healthy dose of hydration (but without a heavy feel!) and the Micro-Sculpting Cream ticks all the right boxes!
The luxurious-feeling formula hydrates deeply without making my skin feel clogged or greasy. It feels rich, but not heavy and lets my skin breathe. I love the way how it leaves my skin feeling instantly soft & supple and provides long-lasting hydration, while fighting fine lines and wrinkles.
If you also have drier skin like me, I highly recommend trying out the Micro-Sculpting Cream as it gives you a whopping dose of moisture, without glopping up your skin…perfect for those long working hours in dry, air-conditioned offices! This hard-working hero also comes in a fragrance-free option for those with sensitive skin.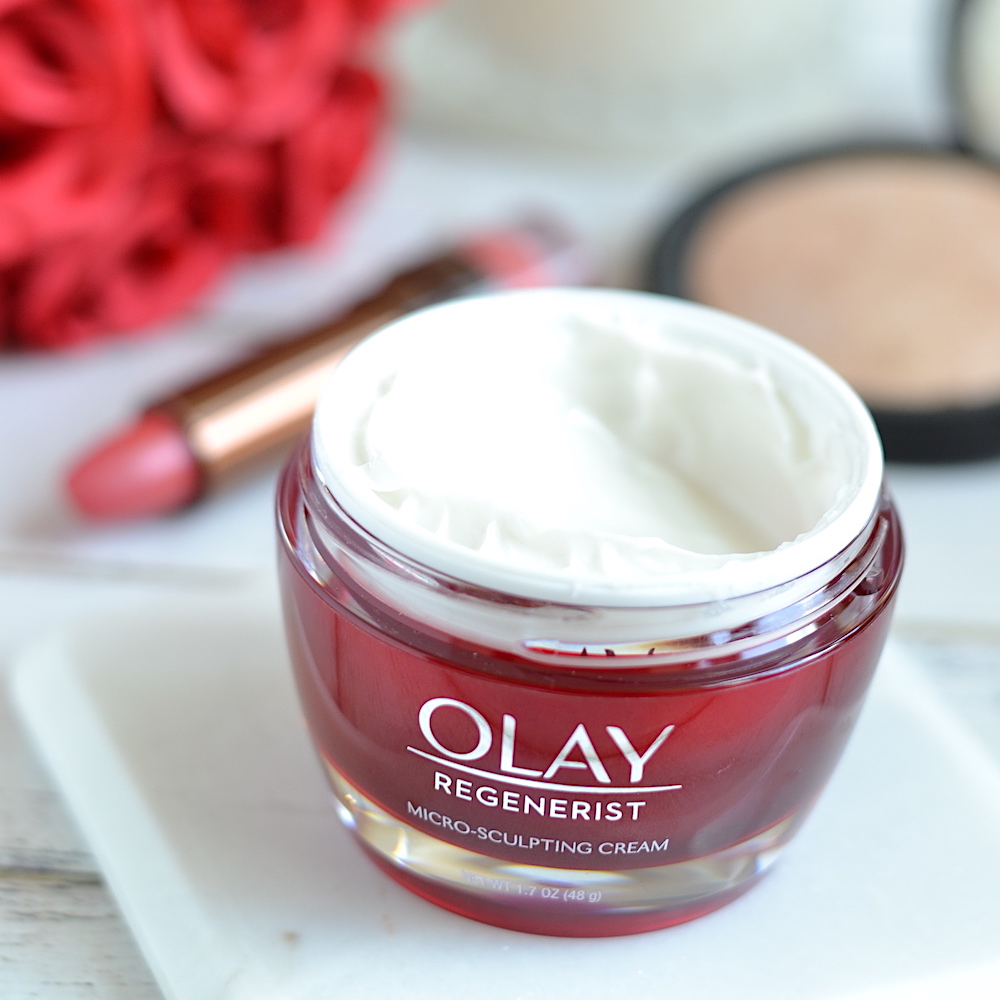 If you have normal to combination or oily skin type that tends to get shinier throughout the day, most likely your responses to the quiz above matched you to Olay Regenerist Whip moisturizer.
That's because it has a light-as-air, smooth matte finish that feels like nothing on the skin!
What really sets Regenerist Whip apart from other moisturizers is its incredibly lightweight and breathable, uniquely whipped formula that absorbs in a flash! Even better, it doubles as the perfect primer with its silky matte finish so you won't have to wait before applying makeup (great for anyone who has no time in the morning!!)
Not to mention, this multi-tasking moisturizer also kicks butt in the anti-aging department while cushioning skin in feather-light moisture all day. If you tend to shy away from face moisturizers because they can feel heavy or greasy, it will be a thing of the past once you try Regenerist Whip!
Now that you have the lowdown on both the Olay Regenerist moisturizers in the red jar – Micro-Sculpting Cream and Regenerist Whip – you can choose the right moisturizer that's best for your skin type and needs.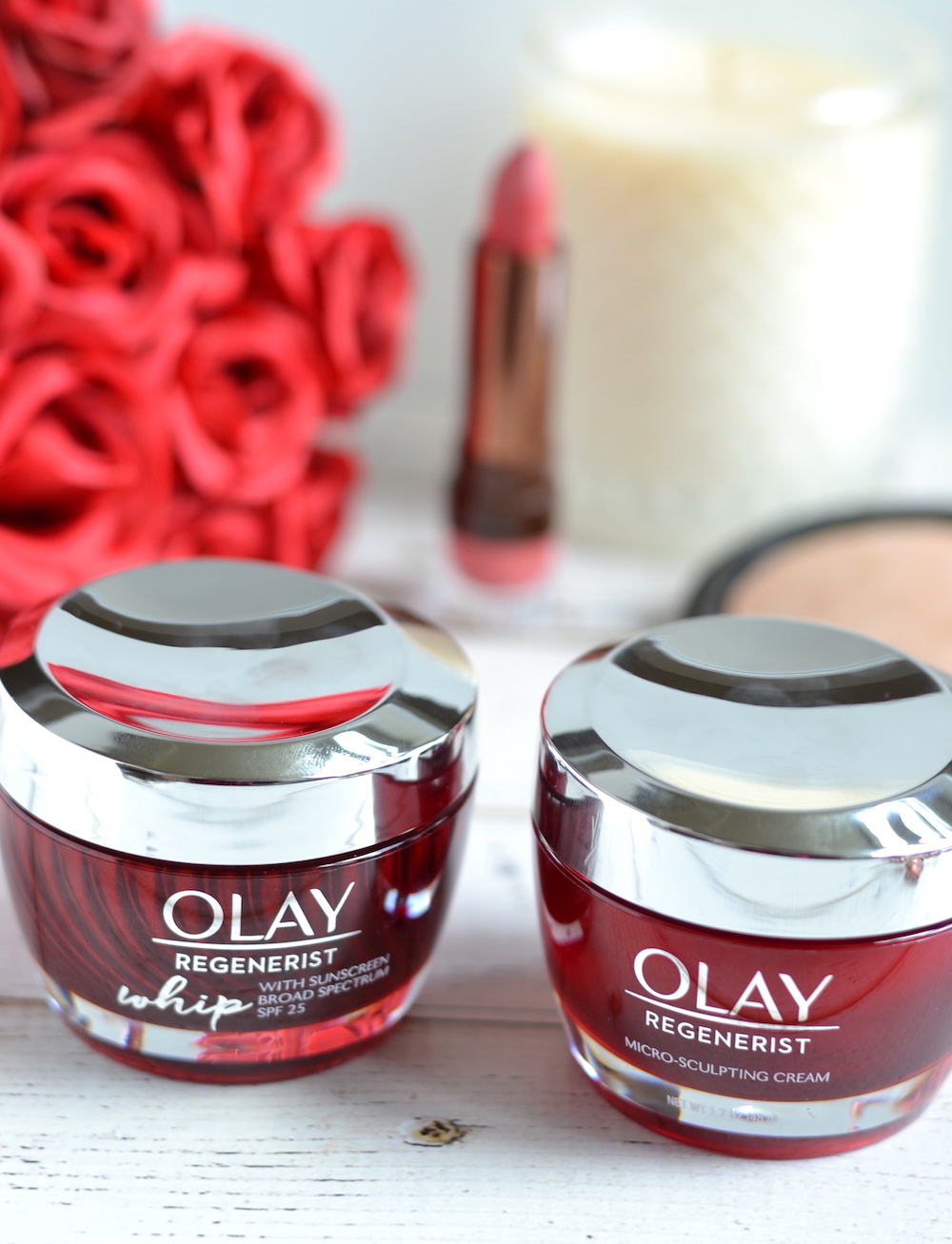 So, which one will be your moisturizer BFF?
Are you a Whip girl or is Micro-Sculpting Cream your skincare soulmate?
You can purchase the Olay Regenerist moisturizer that is right for you at your local retailer…look for the red jar!