Valentine's day is right around the corner! Whether you're celebrating or not, it's the perfect excuse to dress up your nails with a sweet & adorable mani. I spent hours lurking on Pinterest to find the best Valentine's Day nail art designs and tutorials that will definitely leave you inspired to polish off your V-Day look!
Whether you're looking for hearts, sparkles, jewels, love, "XOs," check out this roundup of some of the cutest Valentine's Day nail art designs full of femme inspiration…enjoy!
1: Love Hearts from So Nailicious
2: Purple sparkly heart nails from ScalededMilk
3: Shimmery Heart and Stripes from Kimiko7878
 4: Sparkly Love from Sweetnshimmering
5: Pink Negative Space Nails from AllNailsEverything
6: Pink & White Hearts from Hail the Nails
7: Polka Dot Gradient from The Nail Polish Challenge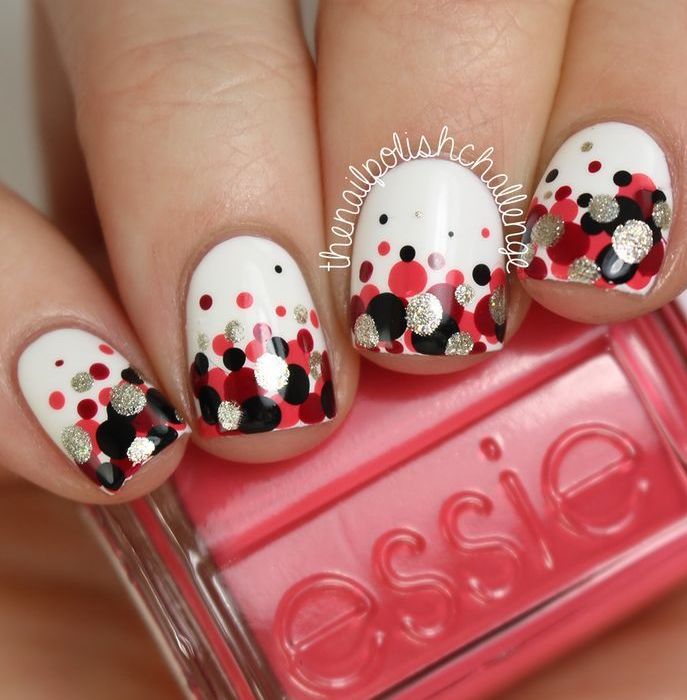 8: Hearts and Stripes from Nicole's Nails
9: Rocker Chic Nails from Kimiko7878
10: Red LOVE from jasmeetk
11: Sparkly Gradient Nails from Nail Treasures
12: Pink Red Hearts from jasmeetk
13: I love you from Perfectly Nailed
14: Red-Pink Heart and Polka Dots from armstrong nails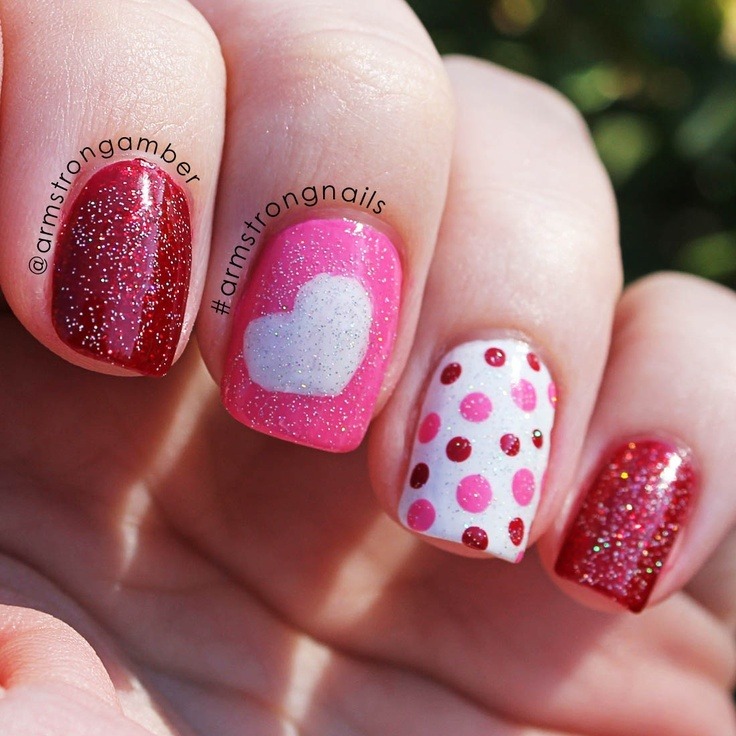 15: Pink Heart from Simolive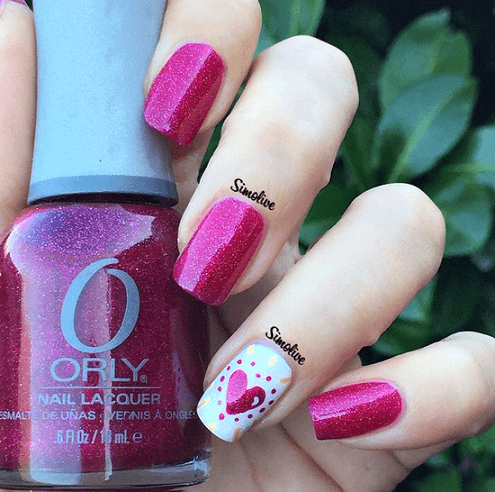 16: Pink Hearts & Sparkles from Weheartit
Which of the above Valentine's nail art designs do you like the best? Will you be trying out any of these? Would love to hear from you in the comments!