Guest post by David Lim.
In a world where appearance often wields significant influence over self-esteem, the experience of hair loss can be disheartening. For those dealing with it, the struggle is real, and the emotional pain is palpable. Avoiding social situations and trying countless over-the-counter remedies are part of the painful journey.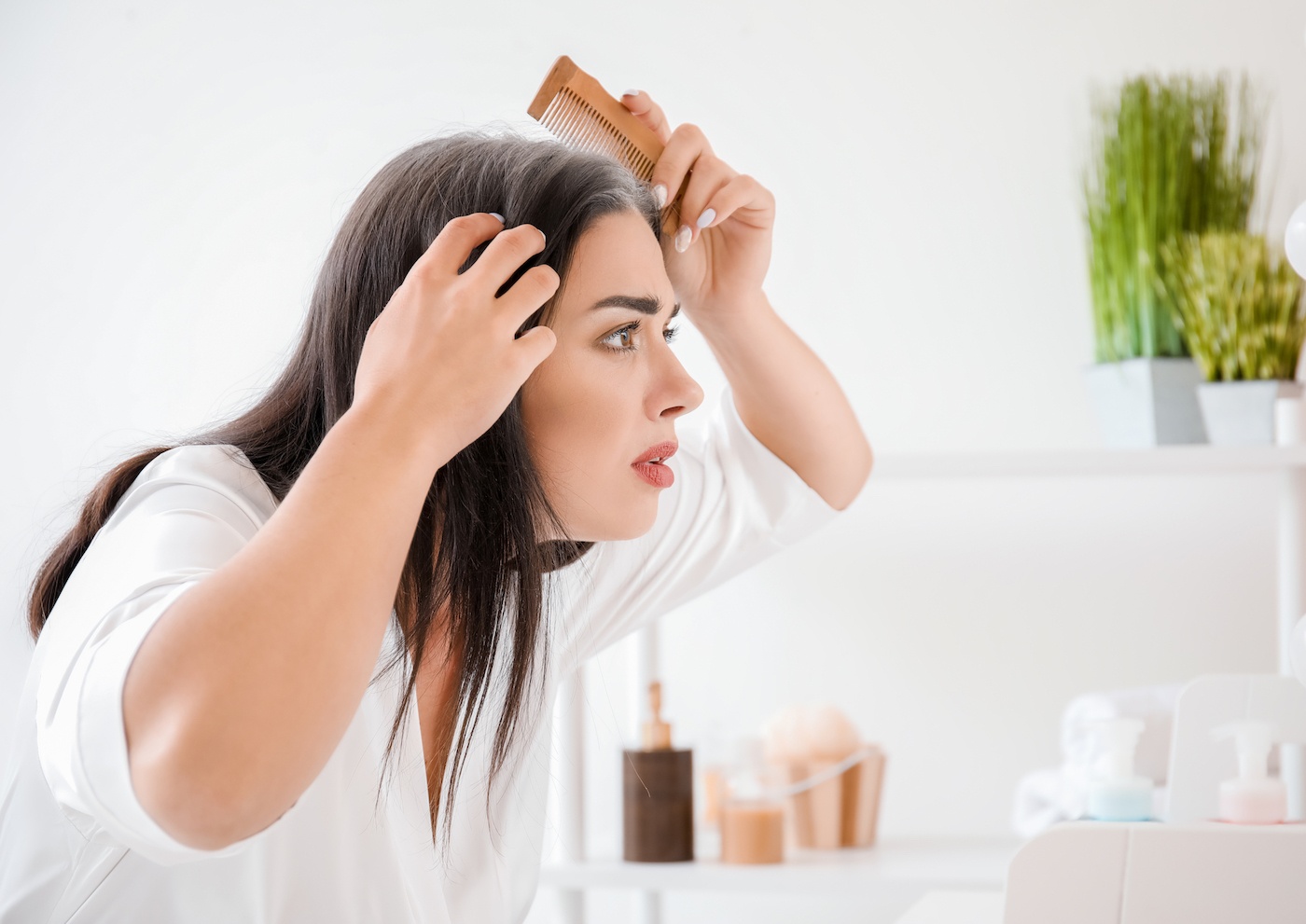 But there is hope on the horizon; Platelet-Rich Plasma (PRP) hair treatment. It's not a magical cure but a scientifically backed approach offering the potential for hair rejuvenation. This article explores the science of PRP, covering everything from understanding hair loss to anticipating results, intending to illuminate this promising solution. It's time to embark on this informative journey to discover PRP's potential for a healthier, fuller head of hair. 
Understanding Hair Loss 
Hair loss has a profound impact on an individual's confidence and overall well-being. But before diving into the science behind PRP hair treatment, it's crucial to gain insight into the root causes and diverse manifestations of hair loss. 
Diminishing hair isn't a uniform experience; it varies significantly among individuals of different genders and ages. This section will briefly explore some common types: 
Androgenetic Alopecia –

Often referred to as male or female pattern baldness, this genetic condition leads to gradual hair thinning, typically starting at the temples or crown for men and the top of the scalp for women. 

Telogen Effluvium –

Stress, illness, medications, or

hormonal fluctuations

can trigger this temporary hair loss condition, resulting in sudden hair shedding. However, it's usually reversible once you address the underlying cause.

Alopecia Areata –

An autoimmune disorder that manifests as sudden, round, bald patches on the scalp or other body areas. It can occur at any age and is linked to the immune system mistakenly attacking hair follicles. 

Traction Alopecia –

Repetitive tension and pulling of the hair, often due to tight hairstyles like braids or ponytails, can contribute to hair weakening. Over time, this can result in hair thinning or loss in the affected areas.
When you're on the lookout for solutions to your hair loss concerns and are ready to take the next step, simply type 'PRP hair treatment near me' into your preferred search engine. Understanding the specific type of hair loss, you're experiencing is the initial step toward finding an effective solution. Each type has unique causes, triggers, and treatment options. 
The following sections will explore how PRP treatment addresses underlying factors and promotes hair growth. Whether dealing with a receding hairline, unexplained hair shedding, or other forms of hair loss, a reputable PRP hair treatment center near you will offer hope for restoration.
What Is PRP? 
To fully grasp the science behind PRP hair treatment, it's essential to understand what it is and how it's derived. This hair loss solution is not a mysterious elixir but rather a medical marvel rooted in the fundamental components of your blood. 
Platelet-Rich Plasma (PRP) defined –

PRP stands for

Platelet-Rich Plasma

, a concentrated solution abundant in platelets. But what are platelets, and how do they contribute to this treatment?

Platelets –

These are tiny cell fragments found in your blood that are crucial in the body's natural healing processes. When you get injured, platelets rush to the site, initiating a cascade of events that lead to tissue repair and regeneration. They contain growth factors, proteins, and cytokines that promote healing. 

PRP preparation –

Creating PRP for hair treatment begins with a small blood sample. This sample is spun in a centrifuge machine to separate its components. The process results in PRP, a concentrated solution containing more platelets than typically found in your bloodstream.

PRP hair treatment process –

After preparation, PRP is injected directly into the targeted areas of the scalp, where the magic unfolds. The following section will delve into the specifics of this process.
It's important to note that PRP therapy isn't a new-fangled invention but a well-established medical technique with applications that extend beyond hair treatment. Specialists across orthopedics, sports medicine, and various fields have harnessed its regenerative properties.
How PRP Promotes Hair Growth 
With the foundation for understanding hair loss in place, the article explores how PRP actively promotes hair growth through unique processes. PRP isn't a generic solution; instead, it's a personalized approach that taps into your body's innate healing abilities to revitalize your hair. 
Increasing blood flow to hair follicles –

PRP works wonders by first enhancing blood circulation to the hair follicles. This increased blood flow brings essential nutrients and oxygen that nourish and rejuvenate the follicles. Improved circulation can help revitalize weakened hair follicles, potentially leading to healthier and thicker hair. 

Activating dormant hair follicles –

Many individuals experiencing hair loss have dormant hair follicles – those that have ceased producing hair. PRP has the unique ability to activate these sleeping follicles. The growth factors in PRP act as a wake-up call, stimulating these areas to resume their natural production cycle. This process may lead to the regrowth of hair in those sections. 

Promoting collagen and tissue repair –

Collagen, the foundational element for skin and hair, is pivotal in upholding vitality and structure. PRP contains essential growth factors such as Epidermal Growth Factor (EGF) and Fibroblast Growth Factor (FGF) that stimulate collagen production and promote tissue repair. By fortifying both hair follicles and the surrounding tissue, PRP fosters an environment conducive to the emergence of new hair. 
These three mechanisms, collectively driven by the regenerative power of PRP, form the core of how this treatment addresses hair loss and encourages the return of healthy, vibrant hair. 
Anticipating Results And Timeline 
When considering PRP hair treatment, it's essential to set realistic expectations regarding results and timelines. Unlike instant transformations, PRP is a gradual process that unfolds over several months. While individual experiences may vary, here's a general overview: 
Initial sessions –

In the first few sessions, you may not notice significant changes. Some individuals report reduced hair shedding as an early sign of improvement. 

2-3 months –

By this point, you may observe thicker, healthier hair in treated areas as dormant follicles awaken and hair regrowth begins. 

4-6 months –

Continued sessions can lead to more substantial improvements, with increased hair density and coverage. 

6-12 months –

Full results often become evident within this timeframe. Patients commonly report thicker, stronger, and more luscious hair. 
To sustain these results, your healthcare provider typically recommends maintenance sessions at their determined intervals.
Everyone's journey is unique. Factors like the severity of hair loss and individual response to PRP treatment can influence the timeline. Patience and consistency are crucial for the best outcomes with PRP hair treatment, and consulting with a qualified healthcare professional can offer personalized insights based on your specific situation.
Comparing PRP With Other Hair Loss Treatments 
It's essential to recognize that each approach to hair loss treatment comes with its advantages and considerations. PRP stands out for its natural and minimally invasive nature, utilizing the body's resources for hair rejuvenation, and typically involves minimal side effects. But remember, it may require multiple sessions for noticeable results and may not be suitable for advanced hair loss.  
Pharmaceutical treatments like minoxidil and finasteride offer convenience but may have potential complications and require ongoing use to maintain results. On the other hand, surgical options such as hair transplantation provide more immediate outcomes but involve a more invasive procedure. To determine the most suitable course of action for achieving the desired effects, individuals should consider their personal preferences and the extent of hair loss and consult a healthcare professional.
Final Thoughts 
The journey through the science of PRP hair treatment reveals a promising path for those seeking to restore their hair's vitality. With its natural approach and minimal disruption, PRP harnesses your body's inherent regenerative power. As you consider your options for hair rejuvenation, remember that your choice can bring about a transformative change in your confidence and well-being. To embark on this journey, consider seeking guidance from a healthcare professional who can provide personalized advice and assist you in taking the initial step toward rediscovering the lush, vibrant hair you deserve.